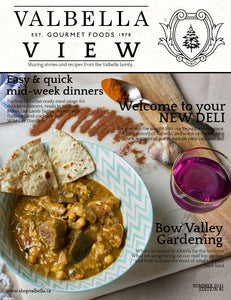 We have so many delicious things to try in the deli, sometimes you need a little inspiration. Introducing the new Valbella View Magazine edition #1. Our new quarterly magazine designed to help make your shopping easier and your menu tastier. Find the first edition here......(click to read)  
---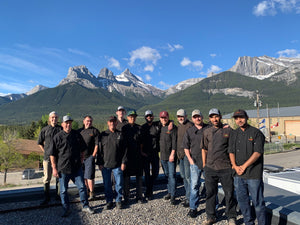 We have so many great chefs here at Valbella, all from different backgrounds and working in all departments. With all this talents under one roof we have come up with the "Valbella Master Chef Cook Off!" Every Friday this summer in the food truck we will have a different Valbella chef preparing their best dish. And we want YOU to help us vote for the best. If you come on a Friday and love what you have tried please share your pictures with #ValbellaMasterChef The chef with the most shares will win fabulous prizes, and the glory of being Valbellas...
---
Most people have heard of a Landjeager, as it seems this European style fermented sausage has found its way around many parts of the world. Here at Valbella's, Walter has been making Landjeager's for over 40 years. Anyone that has lived in Canmore long enough knows if you want a good Landjeager, Valbella's is your spot. But what about Valbella's sidekick to the Landjeager, the infamous black Chimney stick? Personally, its one of my favourite Valbella products and out of the over 300 products we make that says a lot! The term Chimney sticks comes from the original name of...
---
• beef tallow • fat • fats • organs meats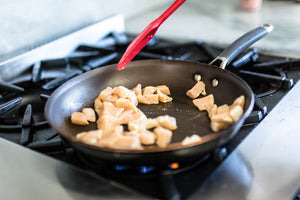 If you're like most people, you've never cooked with tallow fat before. Most of us grew up under the mantra: skip the animal fat and bring on those unsaturated plant-based oils! But, now we're finding that a lot of the traditional food preparation methods – like slow-simmering bone broth and pickling garden veggies in vinegar – are actually some of the best cooking techniques for ensuring we're consuming a nutrient-dense diet. Cooking with tallow fat is the latest health food re-discovery that, it turns out, our ancestors had right all along.   What Is Tallow Fat? Tallow fat is a...
---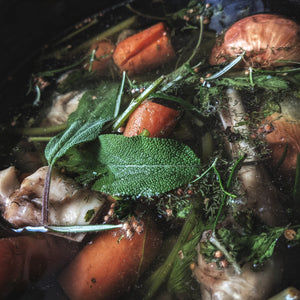 High-quality grass-fed beef bones!Bones are for much more than just stock. In fact, what lies within bones may be one of the key factors that helped shape us into the humans we are today. Bone Marrow is one of the most nutrient-dense foods in the world, and one of the many superfoods that fuel our big brains.Although grass-fed beef, in my mind, is much superior to beef that is fed grains, corn or soy, I do not always advocate for it and understand it can sometimes be harder to obtain and cost more. However, when it comes to beef bones,...