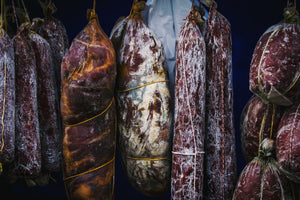 As we continue work on our shiny new deli we will be moving to a temporary pop-up store, located in the warehouse behind the current building. Same address 104 Elk Run Boulevard, Canmore From January 6th you will find all our same great products and service as the current deli. We will be here until the spring and then we will launch our beautiful new space for you all. If you have any questions please call us on 403 678 9989 or email vonrotz@valbella.ca You can still order online for in-store pick-up and delivery at www.shopvalbella.ca
---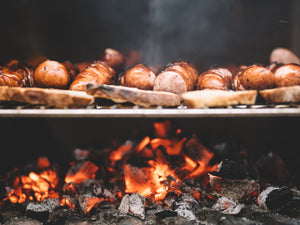 I've noticed a trend in the last few years, and to my delight it involves locals eating more meat! Why do I get excited when I know people are eating more sustainable meat? Some would think it's because of the business I am in, but that's not the case. Although Valbella is happy to provide you with all your meaty needs, I also encourage everyone to have a backup plan such as getting to know a farmer who can sell you high-quality meat direct from the farm. However, the trend I am referring to is hunting and the reason it's...
---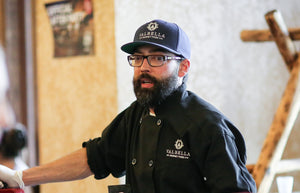 In the very first Valbella newsletter a couple of months ago, Beau, our Marketing Manager, asked me, "Why is it important to include quality animal foods in our diet?" In my opinion, there are 3 reasons: For our Health For the environment For the animals It's now obvious that animal foods are required for optimal health and properly managed grazing is crucial for the soils and hence the environment, but what about the animals? Does a cruelty-free diet truly exist? If we ask ourselves a few simple questions we realize that no matter what ends up on our plate, at...
---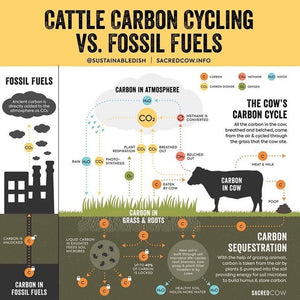 Last newsletter I mentioned the importance of animal foods from a nutritional standpoint and came to the conclusion that a diet without adequate animal nutrition simply doesn't work in the long term for humans to thrive. Remember, surviving and thriving are very different. One can easily survive off of plant foods just as our ancestors did at times when meat was lacking, but when fresh meat was an option it was always the first option and there's very good reason for this. Here is a good recap for those that may have missed the previous newsletter. https://www.kevinstock.io/health/evidence-for-a-meat-based-diet/And here is a list...
---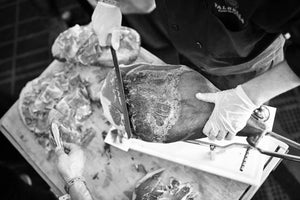 In last week's newsletter I mentioned we would dig a little deeper into why I believe high-quality meat is such an important part of our diet. I like to look at it from 3 perspectives: Nutrition, Environment, and Ethics/Animal welfare, the same 3 pillars of the vegan diet. This week we'll cover nutrition and why including an abundance of high-quality animal foods in one's diet is truly the only way for our bodies to get the micronutrients we need. I'd like to start by saying that I am not a certified nutritionist, nor do I pretend to be. I will...