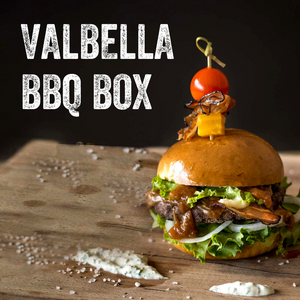 Valbella Gourmet Foods
Valbella BBQ Box - May 2023 Edition
Regular price
$100.00
$0.00
Unit price
per
This month's Valbella BBQ Box contains:
**BRAND NEW**

Filipino Cheese Hot Dogs

*NEW RECIPIE*

Moroccan Lamb Sausage

Tuscany Sausage
Jumbo Veal Bratwurst
Farmers Bratwurst
Marinated Beef Striploin (2)
Potato Skewers (2)
Smoked Pork Chops (2)
Ground Bison

The Valbella BBQ Box...
contains a selection of our favourite products, and changes on a monthly basis.

Everything included is... 
easy to prepare, freezable, and includes cooking instructions. 

If we run out of a product...
it will be replaced by an item of equal, or greater value.

Home Delivery...
please see our delivery page for details on home delivery.
Substitution...
unfortunately, substitutions are not possible.
---